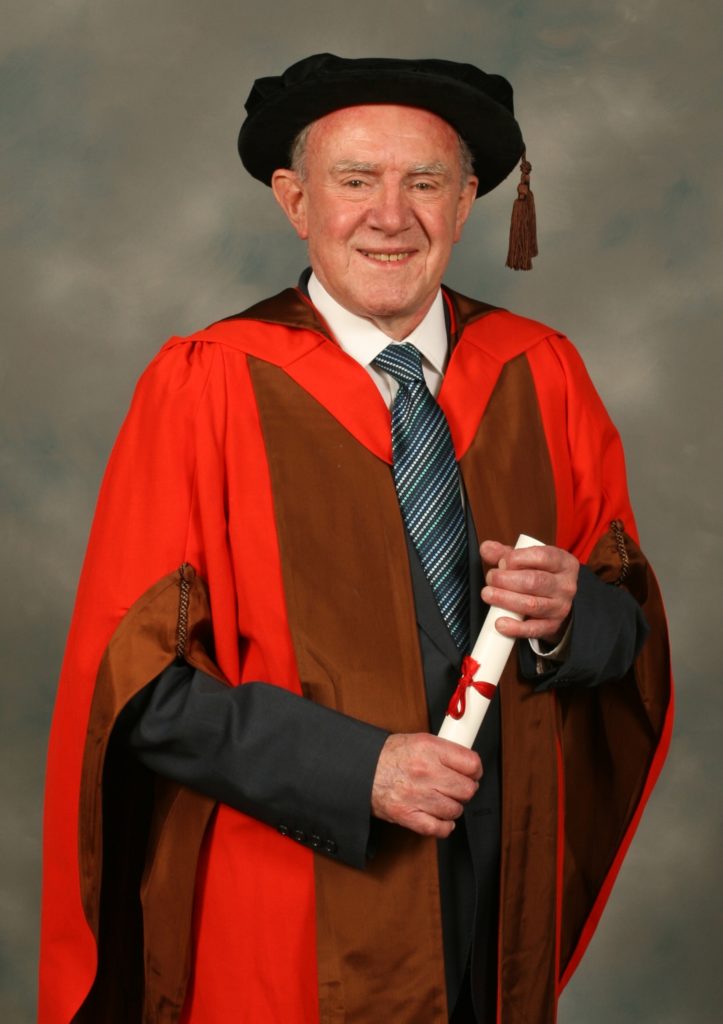 It is with great sadness that we write to let you know that Dr Gerard J Hughes SJ, former Vice Principal, died on 2 November 2021. Many of you will have fond memories of being taught by Gerry during his 25 years as a much-loved lecturer in philosophy and moral theology. He was on the staff since Heythrop's early years in Cavendish Square and became Head of the Philosophy Department in 1973. He was without doubt one of the pillars of the College until he left in 1998 to become Master of Campion Hall, Oxford, where he continued to tutor in philosophy for another 20 years until his retirement in 2018.
Requiem Mass will be celebrated on Monday 22 November at 2.00pm at Farm Street Church, London (114 Mount Street, W1K 3AH), followed by a reception with an opportunity to share reminiscences. The Mass will be livestreamed at https://www.farmstreet.org.uk/livestream.
We could do no better than to recall the feature in the Association's magazine celebrating the award of an Honorary Doctorate (D.Litt.) of the University of London to Gerry in 2009. Click this link to open an archive copy of the magazine.
For those who knew Gerry and wish to express their appreciation for him publicly, please use the "comments" field below and we will accumulate a set of remembrances accordingly.